Colin McRae MBE 1968-2007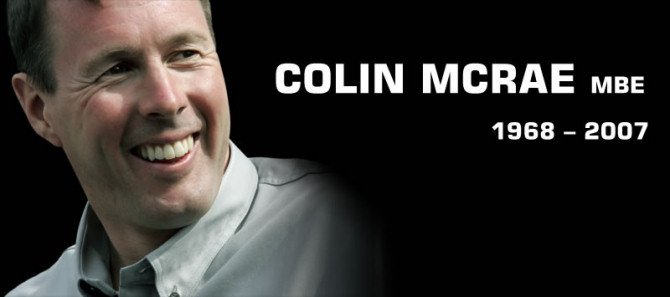 Although not natives of Muirkirk, the McRaes have long had strong connections with the Kames Motor Circuit and Colin, in particular, is regarded as their Local Hero.
It was with deep regret and sorrow that the members of East Ayrshire Car Club learned of the tragic death of Colin McRae, his son Johnny, and their close family friends when Colin's helicopter crashed on approach to his home on Saturday 15th September 2007.
Colin McRae's rally career started at Kames Racetrack in the Kames Trophy Rally, and only on the Thursday and Friday before his death he had been at Muirkirk's Kames Motor Circuit testing his R4 in private.