George Mochrie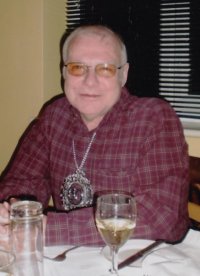 George Mochrie was born in Muirkirk Ayrshire on the 31st March 1944.
He trained to become a seagoing Radio Officer at the James Watt College Greenock and joined Marconi International Marine in June 1962.
He joined London & Overseas Freighters in November 1964 until 1970. He then worked at Wick Radio (callsign GKR), Sealink, the Radio and Electronic Officers Union, P&O, Department of Transport Marine Division, , IDB Mobile, Ships Electronic Services and finally back with Marconi in Chelmsford prior to retiring in 2004.
George was in hospital in April 2006 having an operation when he suffered a post operative heart attack from which he never recovered, passing away on the 18th April 2006, survived by his wife Ruth, son Neil and daughter Shona.