The first service held in Glenbuck Church was on 16th July 1882.
The last service was on 25th May 1954 when many previous members, some coming from abroad as well as from around Scotland, joined the congregation.
Three stones were removed from Glenbuck Church and graveyard prior to its demolition
The burning bush emblem of the Church of Scotland and the Victoria Stone can be seen in Muirkirk's Heritage Park
The Covenanters' Stone is in the Muirkirk Parish Church graveyard.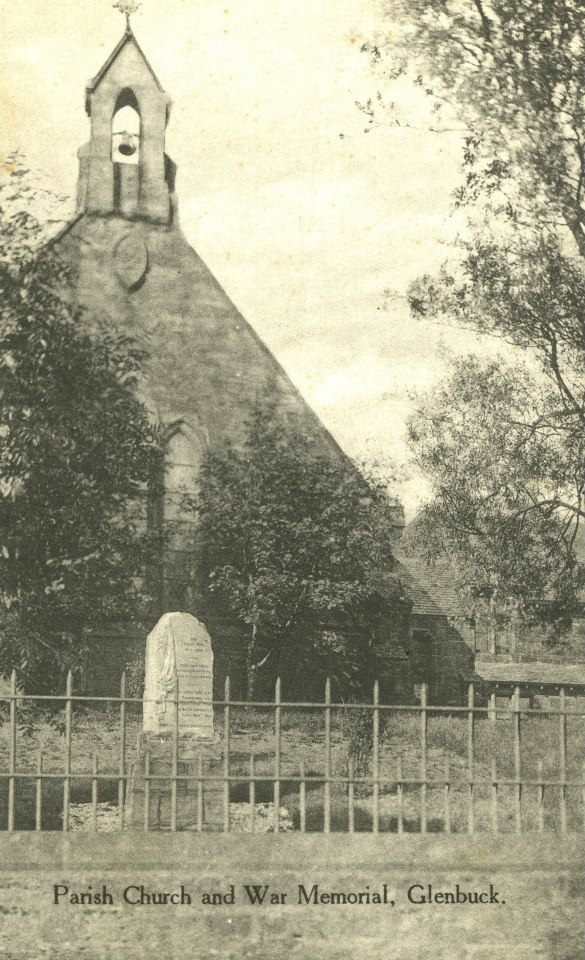 You may need to scroll or word search on the above links
to find the related stories.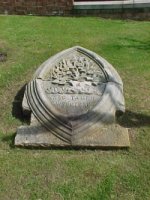 The Glenbuck Church
"Burning Bush"
can now be seen in
Muirkirk's Heritage Park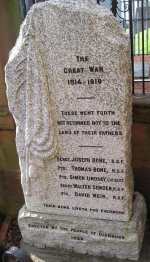 Glenbuck War Memorial
can now be seen as part of
Muirkirk War Memorial