Cairn Table Walk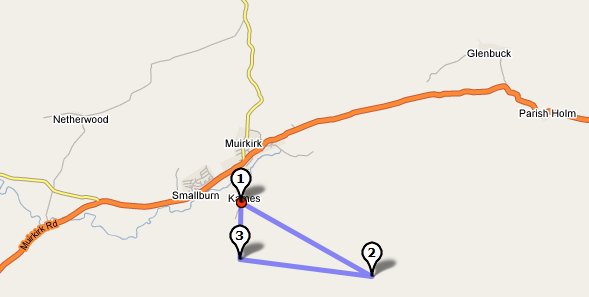 Click on Map to open interactive map in new browser screen
From Muirkirk, Cairn Table at 593m dominates the horizon. The Cairn Table walk is really more of a climb and from the top of the hill, on a clear day, you wil enjoy superb views with the potential of the Isle of Arran, Ben Lomond and the Galloway Hills all being visible.

From the Walkers Car Park at Kames, follow the poles which mark the early stages onto a track which leads over The Steel and straight up the easy slopes of Cairn Table. An easy north-westerly descent leads by Sanquhar Brig and a Land Rover track back to the start.
The route is over a grouse moor and is a sanctuary for bird life, so look out for golden plover, lapwing, curlew, snipe, skylark and hen harrier.
Recommended Attire
This is Scotland and it is possible to experience all seasons during this walk. Check the weather forecast before you leave and it is recommended that some form of rain covering is carried in all but the best weather. In winter the top of Cairn Table is often snow covered. If the weather has been at all wet, you can come across boggy or wet areas. Hill walking boots are recommended.
Refreshments are available in Muirkirk.